R/P Solid Rotary Dies
Manufactured by: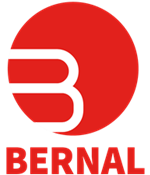 R/P (Rotary Pressure) dies are the #1 solution for fiber-based substrates when speed and die life are the priority.
The precision machining process that is used to create the blades results in the tightest-tolerance cuts for folding carton, food & beverage, and liquid packaging applications.
The shearing action of the blade technology allows for the fastest cutting speeds and results in a substantial increase in die-life and repairability.
---
Ideal Applications:
Folding Carton
SUS, CRB Substrates
Liquid Packaging with various coatings
Small-flute corrugates
---
Primary Benefits:
Increased Tool Life (equipment uptime)
More repairability/maintainability
Increased run speeds
High-tolerance cutting
Dies can be segmented for easy repair of high-wear areas