Specialty Rotary Die Converting Equipment
Manufactured by: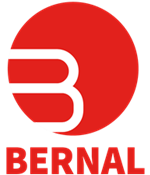 Bernal has a large portfolio of specialty converting equipment projects that automate material handling and transformation in a variety of industries.
Bernal specializes in the concept, design, and manufacture of systems with full end-to-end capabilities, including material handling, cutting/creasing/folding, delivery & stacking, and scrap handling.
Bernal has completed systems builds for medical products, plastics, exotic non-woven substrates, electrical components, food products, and a variety of other materials.
---
Ideal Applications:
Medical Products
Non-woven substrates
Electrical Components
Batteries & Engery
Abrasives
Food Processing
Plastics
---
Primary Benefits:
Bernal leads the process from the concept stage through the commissioning and post-installation support
Bernal's experience in converting a variety of materials results in the best converting solution for unique applications.
Custom designed solutions result in automation and differentiation for the end user.